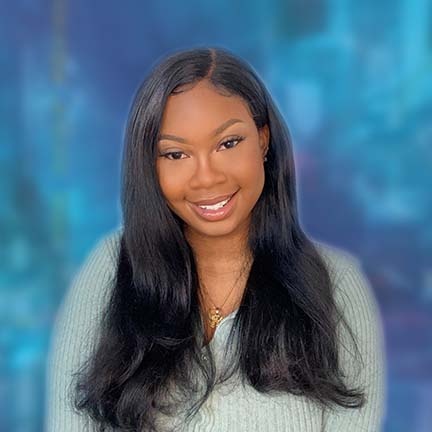 Research/Customer Support Associate
Dani is a Research / Customer Support Associate, working with the operations team to set up tests using the Reactor platform. Dani also works with Client Services to produce visual saliency reports and qualitative data analysis. 
 
She holds a BSc in Psychology and Cognitive Neuroscience and a MSc in Clinical Neuropsychiatry from a Russell Group institution. She previously worked at Apple as a Technical Specialist and as Language Consultant specialising in English as a foreign language. She is particularly interested in attention and decision making, and has previously been involved in conducting primary quantitative research on the effects of individual differences on attentional processing styles. 
 
She is originally from the Turks & Caicos Islands in the Caribbean and relocated to the UK to study. She loves learning a range of new things but especially enjoys reading and watching documentaries on aviation and aeronautics design, geology and astronomy. She has been playing the violin since she was 6 years old, enjoys baking and loves to travel. She is also an avid lover of all things Star Trek.