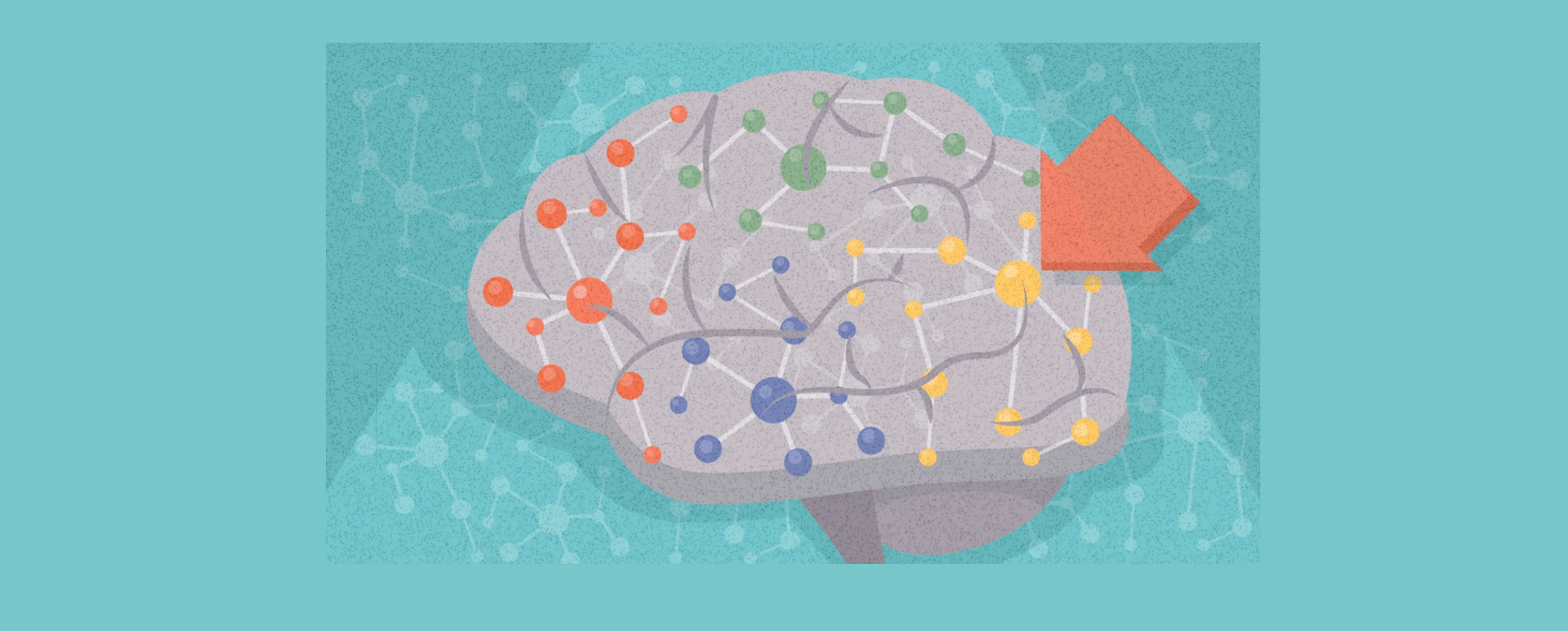 Case Study: How Ogilvy Used Neuroscience to Market NanoSalad
Published on: July 12 2022
Sometimes our most clever ideas are no-brainers. This idea holds true for the partnership between Ogilvy Behavioral Science Practice and consumer neuroscience researchers at CloudArmy, who conducted a joint market research study. 
 The objective of the study was to assess the effectiveness of various behavioral science-led interventions with neuroscience-led testing techniques for the live Nudgestock 2021 event. As Chief Strategy Officer of CloudArmy Thom Noble explained, "It was time for a 'Nudge Meets Neuro' moment." 
For those of you who have never heard of it before, the Nudgestock festival is a global celebration of applying behavioral science to strategic interventions and creative communications in order to 'nudge' people to act. Nudgestock includes a virtual workshop for businesses, governments, and nonprofits to learn how Ogilvy applies principles of behavioral science to achieve their client's objectives.
How Neuroscience informs a behavioral science strategy
The latest findings from consumer decision science indicate that traditional market research tools developed to assess rational thinking do not give the full picture of customer behavior. All too often there's a gulf between what people say they'll do and how they end up behaving.
It thus comes as no surprise that frustrated marketers seeking more valuable and predictive consumer insight have embraced newer research techniques based on neuroscience. These techniques can capture and evaluate consumer responses at a deeper, emotional, and non-conscious level.
Eureka! As behavioral science consultants or 'nudge specialists' devise compelling interventions by influencing non-conscious decision making, it's only natural that they employ neuroscience-led research to assess the likely impact, and provide insight for optimization of these interventions: Nudge meets Neuro.
From Ogilvy's point of view, it was clear that the two sciences were highly complementary and beneficial when used together. Rory Sutherland, Vice Chairman of Ogilvy UK, explains that "a deeper science-led understanding of unconscious motivations is essential to exploring more effective nudge solutions. CloudArmy's insights help us test our creative hypotheses quickly and deliver more interesting and compelling interventions."
NanoSalad case study
At Nudgestock, Ogilvy and CloudArmy worked together in real-time on a highly intriguing innovation known as Creativebrief. The challenge was to transform the potential of a fledgling, yet extraordinary and futuristic food brand named NanoSalad.
NanoSalad is an innovative product that contains vegetables and fruits shrunk down into small flakes (~20x smaller). This helps reduce food waste and makes it easier to get your 5-a-day by sprinkling NanoSalad onto the foods you already love. This brand presented a great opportunity to explore the full potential of a very innovative product through the combination of creativity, behavioral science, and neuroscience evaluated in a test-and-learn process.
Throughout Nudgestock's day-long broadcast, the Ogilvy Big Behavioral Science Creative Workshop team were ingeniously demonstrating how to condense 12 weeks' worth of nudge ideation into just 12 hours. The Ogilvy team recruited and received an astonishing 1000+ ideas from the global audience.
Leveraging their behavioral science expertise in human behavior, infused with the neuro-insights from CloudArmy, the Ogilvy team created and then filtered all the ideas down to a handful of critical nudge interventions. These ideas were then presented to the brand owner, Jag Bhalla, at the close of Nudgestock.
The neuro-insights found were supported with recommendations for creative solutions and neuro-best practices
Neuro-assessment methods
CloudArmy's neuro-assessments explored the emotional and non-conscious, or implicit, associations of consumer behavior. In other words, testing focuses on assessing what consumers believe, even if they don't or won't communicate their own thoughts.
Behaviors explored included visual and cognitive responses to packaging cues and messaging, the influence of specific color hues, the role of multi-sensory product characteristics (especially textural, or tactile, triggers) plus the impact of nutrition, health, and signals of well-being.
From their wide repertoire of best-practice time-response tools, CloudArmy used a combination of Implicit and Fast Choice methodologies to understand how to best position NanoSalad on the market. The Implicit test focused on using priming techniques, which involve presenting an attribute (such as 'tasty') followed by the target stimuli (such as 'color') in a cognitive task.
By measuring a participants' reaction-time between prime and target, researchers can uncover implicit memory and emotional associations. Fast Choice is a decision task, which captures and identifies participants' attitudes using the speed of their response as an indicator of their strength of attitude or certainty.
Research Questions of the Day: 
What precise color hue works best to evoke the desired brand associations? Do any evoke negative associations? 
How well does the package design communicate key brand attributes? Is one of the two options better at it? 
How well do the taglines connect on an emotional level? Are they believable and able to drive purchase behavior?
Research findings and insights 
Colors drive our attention, memory, and emotions. They can hold an incredibly powerful, subconscious influence on our perceptions and decisions. In certain contexts, a different color on a package design, however subtle this variation in hue may be, can cue different feelings and even trigger associations with other senses such as taste. 
To assess color, a Fast Choice exercise was administered on a range of healthbased words against a range of typical colors that would be used in healthy food packaging. Examples of attributes related to the colors tested were: Natural, Organic, Healthy, Energizing, Detoxing, Fresh. 
A Color Cluster Analysis showed that the Verdun Green color best communicated the desired attributes 'Healthy' and 'Smart Food.' Meanwhile, the color Aths Special was more closely associated with 'Goodness' and 'Science' while Metallic Gold was more closely associated with 'Artificial'; neither of them made the final cut. 
Package design was another factor assessed in the context of the colors green and white in connection with language. Good package designs need to grab our attention and quickly communicate the right feelings and associations. How package designs are structured can move the needle of market share by several percentage points. That's why it's so important for colors to work at an implicit level — with neuro-assessment tools being optimal for evaluating them.
Results of a study for package design associations revealed that the green package was more successful at evoking the desired key attributes like 'Vegetable', 'Healthy', 'Fresh', and 'Natural'. Comparatively, the white package only evoked a stronger association with 'Organic', and weaker associations in the other key attributes. In other words, green was a better choice for package design because it effectively created the consumer experience NanoSalad wanted to produce.
Language was also assessed independently of visual elements in respect to taglines. Different words can trigger different associations due to the sounds they make when we utter them (i.e., independently from their typical overt meaning). Equally, different claims about a product can seem appealing and believable simply because of how they sound, rather than their actual content.
To assess potential taglines, an Implicit Evaluative Priming exercise assessed 10 taglines against two attributes (I Want / I Don't Want, and I Believe / I Don't Believe). Examples of taglines tested in this context were: 100% Organic. Nothing Added. Just Salad. Shrunk. Mailed. 20 Times Tinier Veggies. The Six-Second Salad. The 'Six-Second Salad' tagline was found to be the most likely to drive purchase behavior because it had the optimal combination of associations that were above average for both 'I believe' and 'I want'. In contrast, 'Healthier Mood Food' performed the weakest in desired associations.
Naturally, the success of the 'Six Second Salad' can be placed within the context of neuroscience research: employing alliterations (i.e. a combination of words that begin with the same letter, such as "sally sells seashells") and using the power of grouping information into 3 ideas at a time as techniques frequently used as an effective approach to enhancing long-term memory consolidation.
Ultimately, each intervention was broken down to show the probability of what the potential for a nudge strategy will work in the marketplace. Feedback and insights then helped fuel discussions with the Ogilvy team as to how the interventions could be optimized further.
The next stage is a further round of CloudArmy neuro-testing of these interventions to help Ogilvy evaluate and optimize the nudges for final recommendations for NanoSalad.
"By iterating in cycles of testing, learning, re-designing, and testing again, we've seen that it's possible to improve the effectiveness of packaging designs and product claims," explains Darren Bridger, CloudArmy's chief research architect. "Pixar does a similar thing when developing their movies, they 're-tool' the movie's concept based on feedback from their peers often many times before the final version is launched."
You can search #NudgestockNuggets on Twitter to see some of the neuro-insights CloudArmy testing revealed. For example, why "Six-Second Salad" and "Wholesome Hack" fared so well; what very specific shade of green best evokes healthiness; and why selecting the most appropriate texture is so vital for triggering nourishment.
A glimpse into the future
"The NanoSalad case study is a terrific opportunity to highlight how Nudge and Neuro can work productively and in tandem, demonstrating how rapid neuroscience insights can complement behavioral science-led ingenuity to deliver compelling creative interventions," CloudArmy CSO, Thom Noble explains.
Ogilvy's partnership with CloudArmy is a leading example of how the most progressive behavioral agencies realize the benefits of working with consumer neuroscience research companies. This partnership provides consumer-grounded evidence to identify quantitatively, at an almost forensic level, the degree to which their creative triggers, narratives, or campaigns are not just emotionally engaging but also more likely to induce the intended behavioral change. This strategic combination of neuro- and behavioral science is likely the future of science-informed marketing. The inherent value is easy to see. It's quite simply a no-brainer.
Key Takeaways
Behavioral science-led interventions can be assessed with consumer neuroscience-led research methods. Both disciplines operate based on the belief that people's behavior are driven by subconscious factors – combining forces is complementary and beneficial.
Neuro-assessments can be used to measure many aspects of subconscious consumer behavior. Neuro-assessment reveals perceptual response to packaging cues, value messaging, the influence of color hues, and the role of multi-sensory products. These insights can be leveraged to elicit emotion, capture attention, and enhance memory.
This partnership provides the opportunity for 'nudge specialists' to approach problems with greater confidence. Consumer neuroscience research offers unique insights that align with behavioral science thinking. These results boost creativity and offers the ability to assess and predict the effectiveness of interventions.


(This article was originally published at: https://insidebe.com/ )