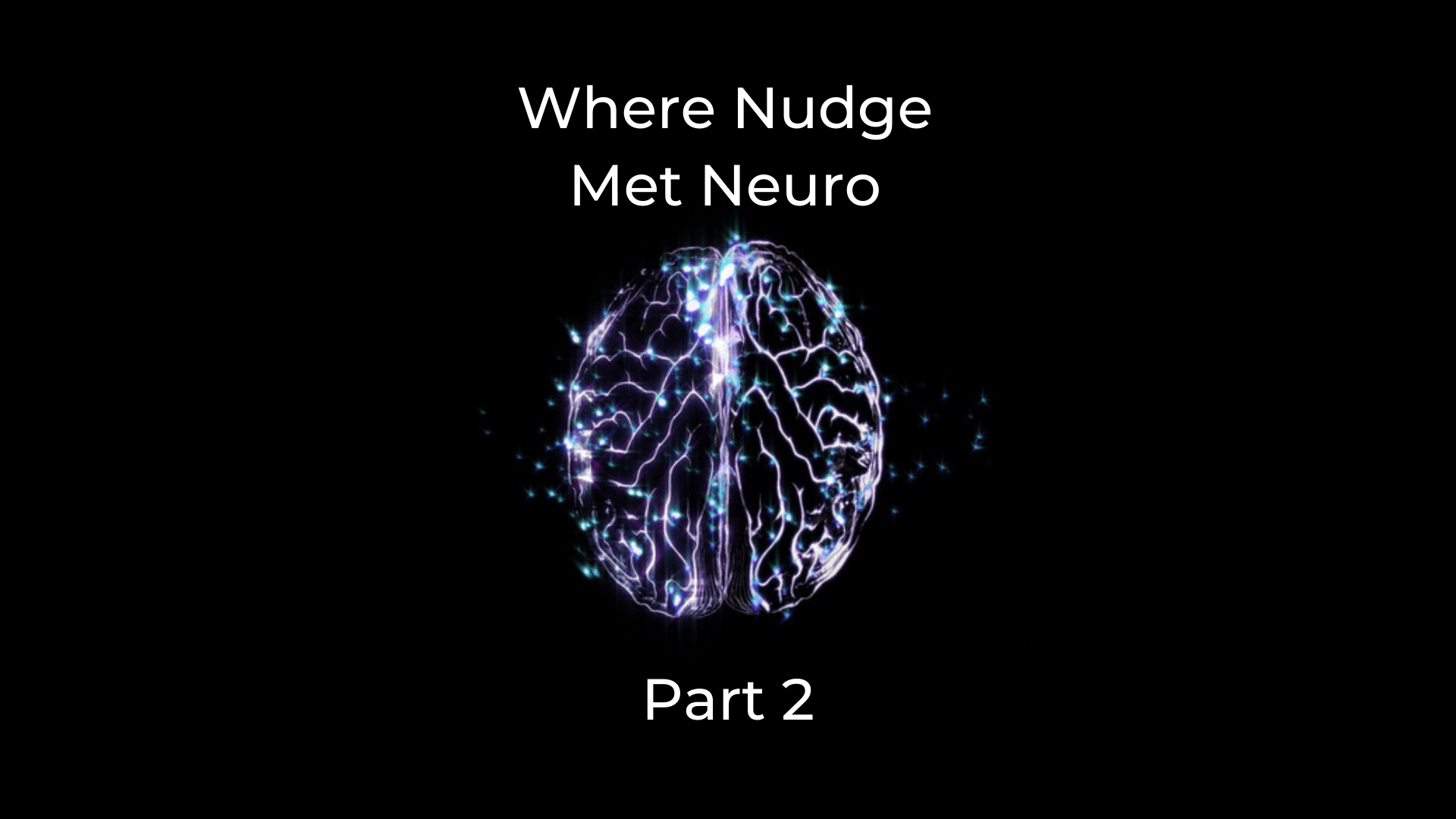 Live at Nudgestock: Where Nudge met Neuro
Published on: July 5 2021
We recently looked at the theoretical approach of how Behavioural Science and Consumer Neuroscience can work together to improve creative effectiveness. 
The former uses heuristics and mental shortcuts to 'nudge' consumers into decisions, blending science with creativity to identify deep insights into what shapes perceptual response and triggers purchasing behaviour. The latter can evaluate response patterns at this non-conscious level and allows brands and agencies to swiftly iterate and optimise their creative ideas. 
At Ogilvy's recent Nudgestock event on June 11th (free to view here on YouTube) we not only got to practically demonstrate the interplay between these sciences and creativity, but showcased how our Nudge meets Neuro partnership process works in 'real time'. Throughout Nudgestock's day-long broadcast, the Ogilvy Big Behavioural Science  Creative Workshop team were ingeniously demonstrating how to condense 12 weeks worth of nudge ideation into just 12 hours! Working behind the scenes together with their Behavioural Science gurus, CloudArmy's Neuroscience team were helping fuel the creative process aimed at unleashing the full commercial potential for an alluringly innovative, yet embryonic new US product, NanoSalad.
CloudArmy's first challenge was to deliver up-front neuro-insights to Ogilvy's Behavioural Science Workshop team to enable a deeper-level understanding of current brand perceptions and consumer motivations for trying and buying NanoSalad. Then to provide extra provocations and neuro-best practices to help the BS Team shape the exploration, filtering and refinement of a galaxy of ideas all aimed at nudge interventions to boost trial, re-purchase …..and ultimately to induce more habitual, ritual usage. 
Our non-conscious minds are so key in shaping perceptions and nudging behaviour, we wanted to ensure we armed the Ogilvy team with consumer responses from that deeper level. CloudArmy's neuro-assessments explored the implicit emotional appeal and associations of many aspects- including the perceptual response to packaging cues and messaging, the influence of specific colour hues, the role of multi-sensory product characteristics (especially textural triggers) plus the impact of nutrition, health and wellbeing signals.
Throughout this epic event, the Ogilvy team received an astonishing 1000+ ideas from the global audience! Leveraging their Behavioural Science expertise in human behaviour, infused with the neuro-insights, they created and then filtered all this down to a handful of critical nudge interventions to present to the brand owner, Jag Bhalla at the close of Nudgestock.
To wrap-up this mighty challenge, our next stage is a further round of CloudArmy neuro-testing of these interventions to help Ogilvy evaluate and optimize the nudges for final recommendations for NanoSalad. Watch this space for updates and opportunities to participate further. 
You can search #NudgestockNuggets on Twitter to see some of the neuro-insights our testing revealed during the day. eg why "Six Second Salad" and "Wholesome Hack" fared so well; which very specific shade of green best evokes healthiness. And why selecting the most appropriate texture is so vital for triggering nourishment.
This was a terrific opportunity to highlight how Nudge and Neuro can work productively and in tandem; demonstrating how rapid, Neuroscience insights can complement Behavioural Science-led ingenuity to deliver compelling creative interventions.
Get in touch with us to learn more about our various testing tools and approaches here.